With Online Listening you never have to miss The Shopper, NASCAR, Bartow Yellow Jackets, and Polk County's Classic Hits!


Online listening is brought to you by the Low Payment Kings family of dealerships.

We hope you enjoy Online Listening!




---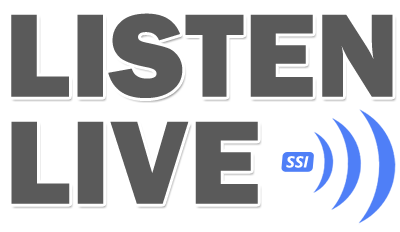 To begin your listening experience, click this image located at the top every webpage, our audio player will open in a new window, and our stream will begin.

On mobile devices you can use our free 102.9 WBF app for Apple or Android.


---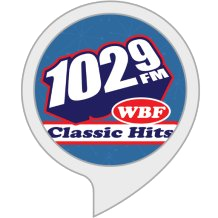 Classic Hits 102.9 WBF is now available on Amazon devices with Alexa. That means you can now dial up all your favorites programs, live sporting events and Polk County's greatest hits! It's all available to you now on your Echo, Echo dot, Echo Show or any other Alexa-enabled device.

Setting up Classic Hits 102.9 WBF on your device is easy.
Select "Skills" from the main menu of the app.
Search for Classic Hits 102.9 WBF. Tap on the station logo to get to the Classic Hits 102.9 WBF skill.
Tap "Enable" to enable the Classic Hits 102.9 WBF skill.
OR simply tell your device, "Alexa, enable the Classic Hits 102.9 WBF skill."
Once you've enabled the skill, just say, ďAlexa, ask WBF to play live" or "Alexa, ask WBF what's playing" or "Alexa, play WBF"
Enjoy!
Don't own an Amazon device? Want to learn more about Alexa? Find out everything you need to know from Amazon.com.

Still having trouble? We're happy to help. Send us an email.




---
If you are experiencing problems and cannot listen to our online stream, please see some of these frequently-asked questions...
Why does a new window open when I click the "Listen Live" image? What's happening?
In order to allow our users to continue listening even after leaving our site, we open our player in a smaller browser window. This way, you can keep listening no matter what else you're doing online. If you leave our site and want to return, the links in the player window will bring you right back.

If you have any software installed that prevents pop-up windows from opening, it may prevent our audio player from opening. You will need to temporarily disable any such software in order to listen online.
When I listen online, why is the audio delayed compared to what I hear on my home or car radio?
Online listening requires the radio signal to be converted into a digital format to be "transmitted" over the internet. This conversion process creates the delay, which can be anywhere from 10 to 60 seconds.
Why can't I listen to WBF outside of the United States?
Unfortunately due to expensive music royalties, copyright, and licensing reasons, we do not stream outside of the United States. WBF has decided that the music royalties are too expensive to continue to offer streaming to everyone for free. International listeners were deemed most expendable because they would be the ones least likely to patronize our advertisers. We do not have a broad enough international audience to support the costs associated with streaming our station overseas.
The audio player says "Blackout: The station is currently in blackout mode. The audio stream will resume when the blackout has ended." or The stations stream is not available at the moment due to airing restrictions." or "Error: The station is not currently streaming. Please try again later." What does this mean?
You could get this error messages because ...

We have reached our maxumin number of listeners and cannot except any more connections.
We are required to turn off our stream during copyright/restricted content.
We are experiencing problems with our streaming internet connection or equipment.
We are performing routine maintenance on our streaming equipment.
The stream is turned off to help reduce the very expensive music royalty fees.

We apologize for the incon
I used to be able to hear your station, but when I click on my favorite or bookmark to listen to your station, all I get is an error message and/or I don't hear any audio.
Be sure that you are using the correct web address for our player, and update your bookmark or favorite accordingly. To view the latest player, click the "Listen Live" image, above. When the new player displays, use your browser's Favorite or Bookmark function to save the new player location.
I canít access the stream, all my configurations are up to date including my browser and my audio software. I canít connect at all.
It could be we have reached our maxumin number of listeners and cannot except any more connections, or we are having problems with our streaming internet connection or equipment.

Are you listening from home or from the office?
From the office: You should ask your network administrator if they have blocked the stream URL in the firewall office.
From home: Are you using any kind of firewall, antivirus or parental control program that could be preventing your computer from connecting to our servers? If yes, try to disable those and try again, to make sure that itís not one of these software programs that creates the problem. If you can listen to the stream after you have turned them off, that means that you have to change the settings in those programs in order to be able to listen to the stream.
Still have questions? Comments? Problems?
So after you've done all this:
rebooted your computer or device
verified that you have all the proper software and upgraded with the latest versions
checked to make sure you don't have a firewall issue by disabling it
tried to access our stream on a mobile device
and you still can't hear anything, please send us a detailed message.



We hope you enjoy Online Listening from WBF!