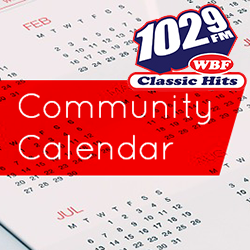 Welcome to the WBF Community Calendar. This page is designed to post announcements of events around the Polk County area.

The announcements are listed according to the date of the event, current events at the top.

Click here, If your club or organization would like to post an announcement on this page.



---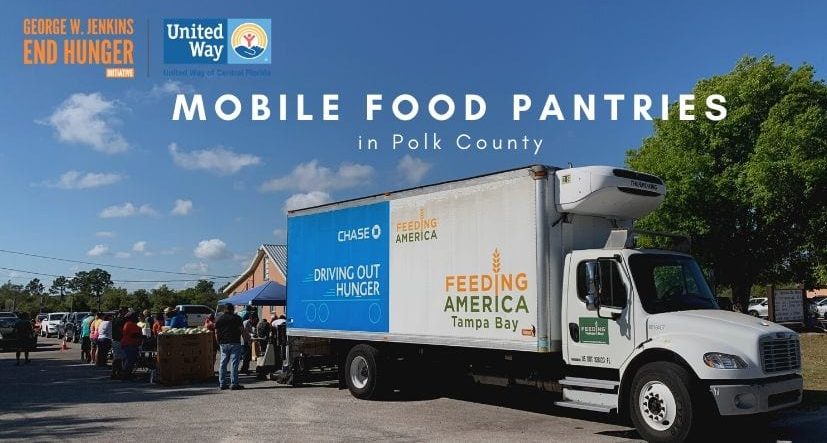 ---
Grace Diner Meal Ministry, Thursdays

Every Thursday, rain or shine, from 3 – 4:30 PM. Due to the Coronavirus Pandemic, instead of seating guests in our fellowship hall we now pass out to-go meals on South Florida Avenue in Bartow, in front of our Courtyard. All are welcome.

Grace Diner Meal Ministry began in 1998 at First Presbyterian Church of Bartow. We are now serving 100 – 120 meals every Thursday to individuals and families of all ages and ethnic backgrounds. More than just a meal ministry however, Grace Diner is a gathering of people in need. Some need food, others social contact and community, still others need prayer and encouragement. All need Jesus and Grace Diner is a place where they can come and be connected with the body of Christ; to be truly fed: body, mind and spirit.


---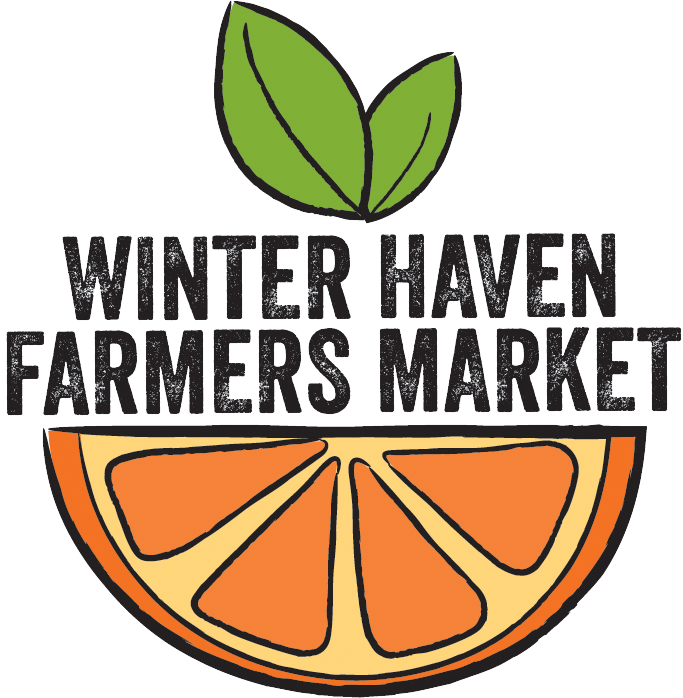 Market Hours are 9:00 am to 1:00 pm EVERY Saturday, September 4th - May 28th, 2022

The Market features a wide variety of artisan food vendors, farmers, unusual food trucks, plants, and a variety of makers/crafts.

The market is held every Saturday rain or shine, Live Music Weekly, Tables and chairs provided in the shade, 40+ curated vendors and pet friendly.

Check our Facebook every Friday for a full list of that week's vendors.

The Market, located in the award-winning downtown area, will be in the parking lot of the BB&T bank building. The lot is located on the NE corner of 3rd St and Ave C SW and is across the street from Grove Roots Brewing company.


---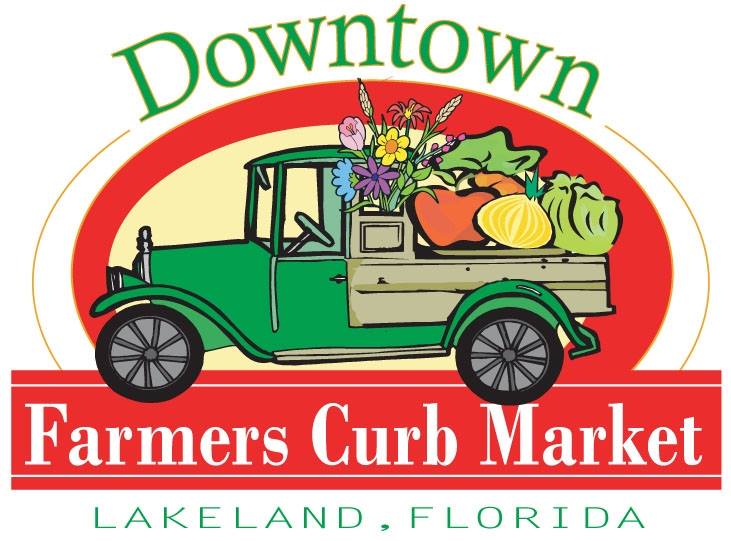 The Downtown Farmers Curb Market is a key component of a vibrant, diverse and exciting Downtown. It is designed to serve and bring together all segments of our community. It is a positive force in bringing people Downtown to purchase fresh produce, plants and local handcrafted items. The 11-month Market (closed in August) is a showcase for the talents and the work of local artisans and local growers. The Downtown Farmers Curb Market is a project of the Lakeland Downtown Development Authority (LDDA).

Open Every Saturday (except August) from 8:00 am to 2:00 pm.



---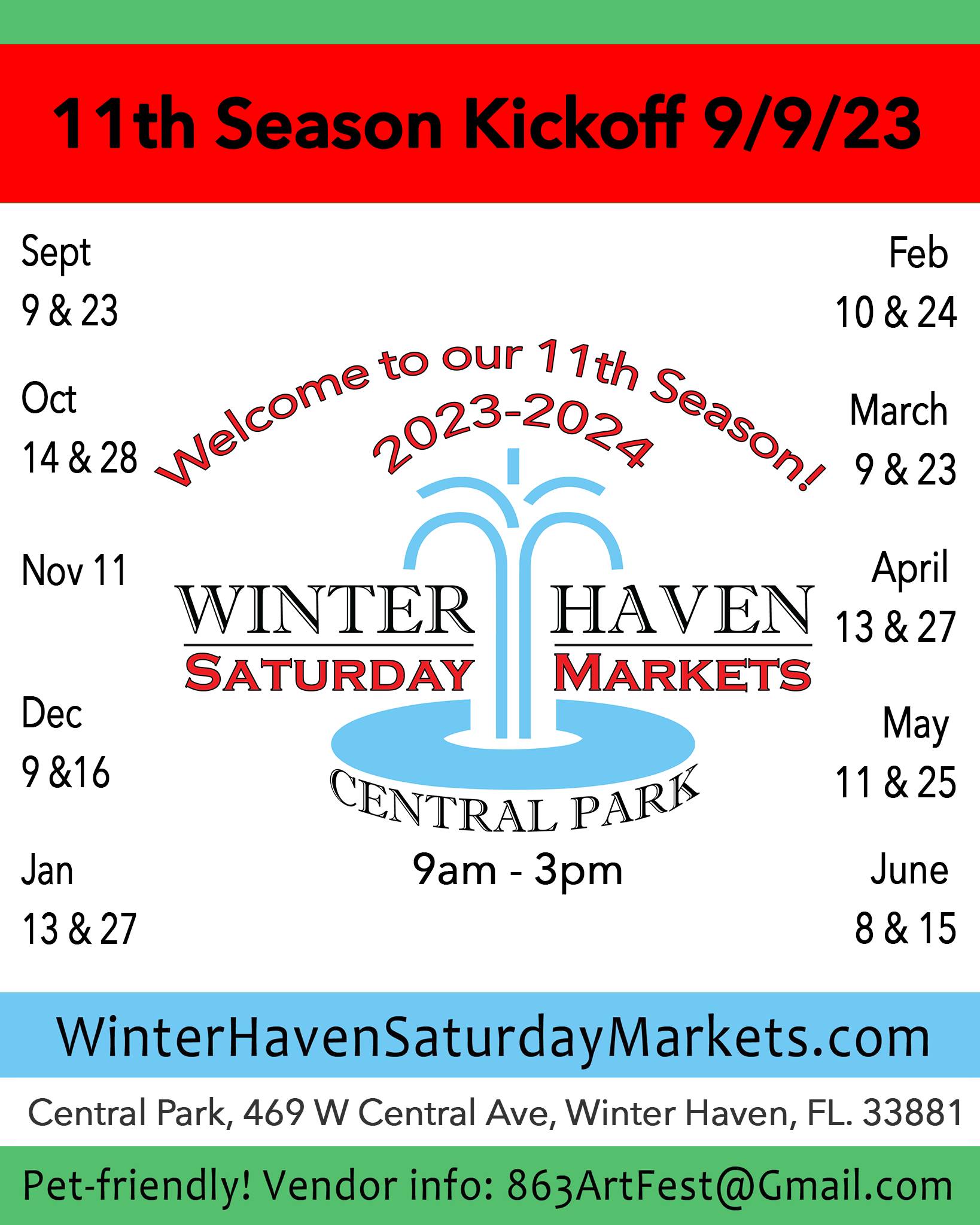 ---
---
---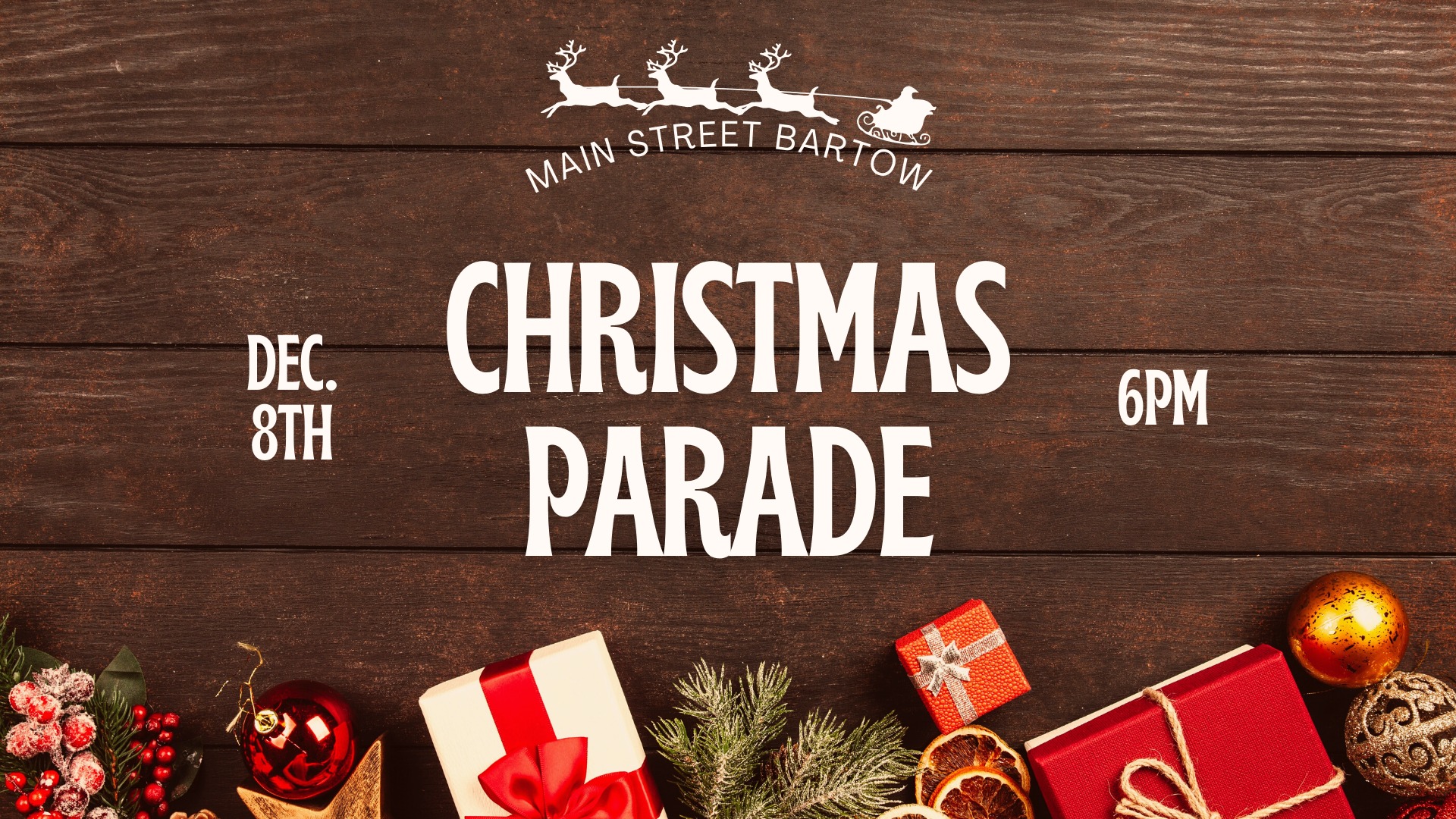 ---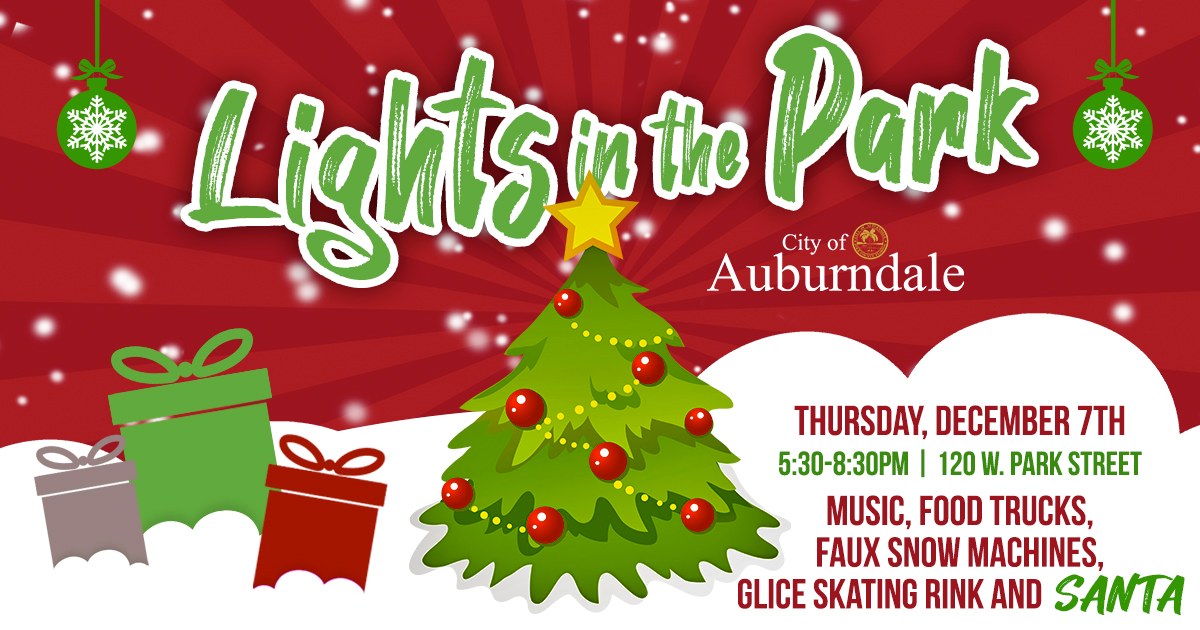 ---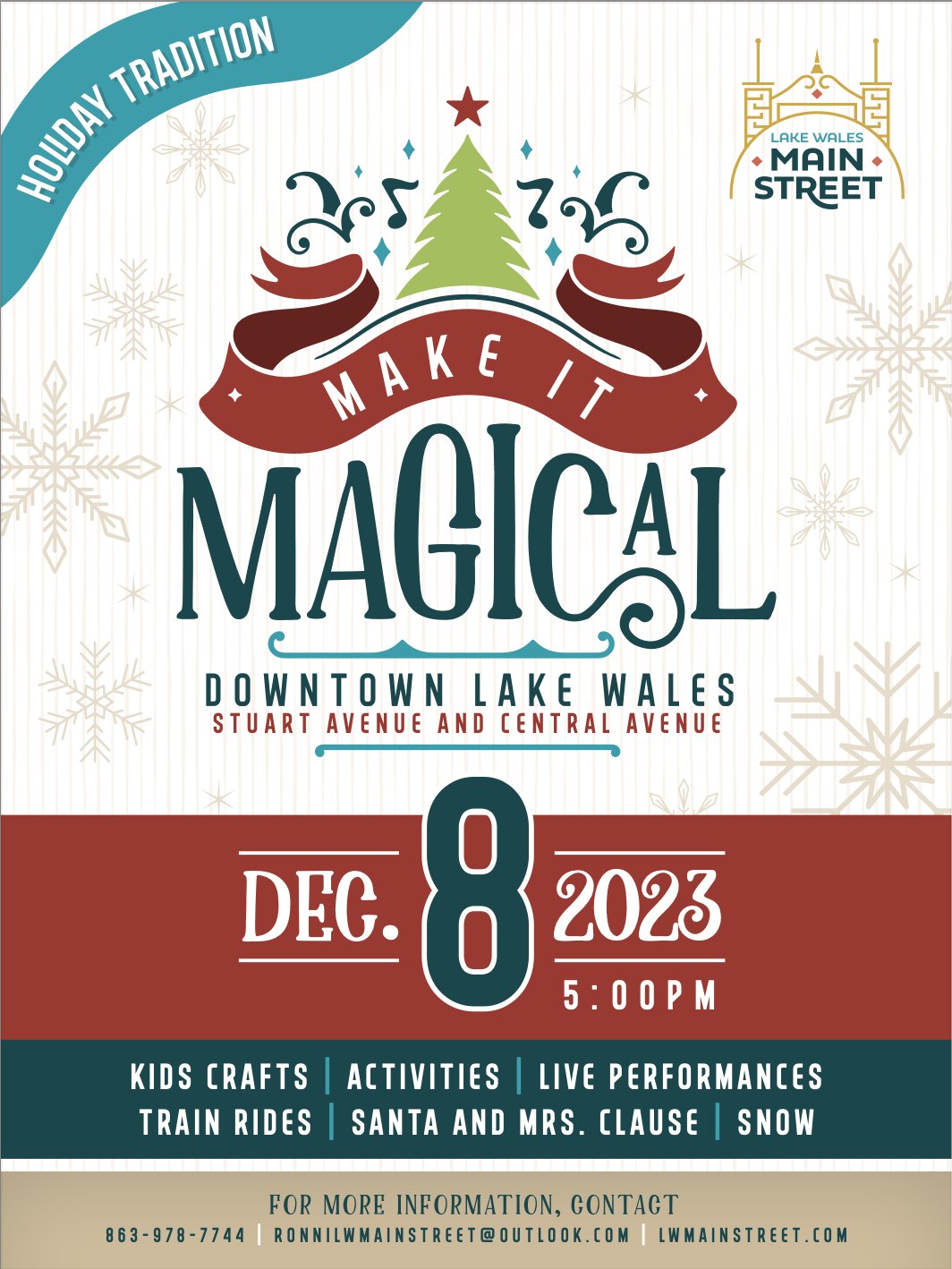 ---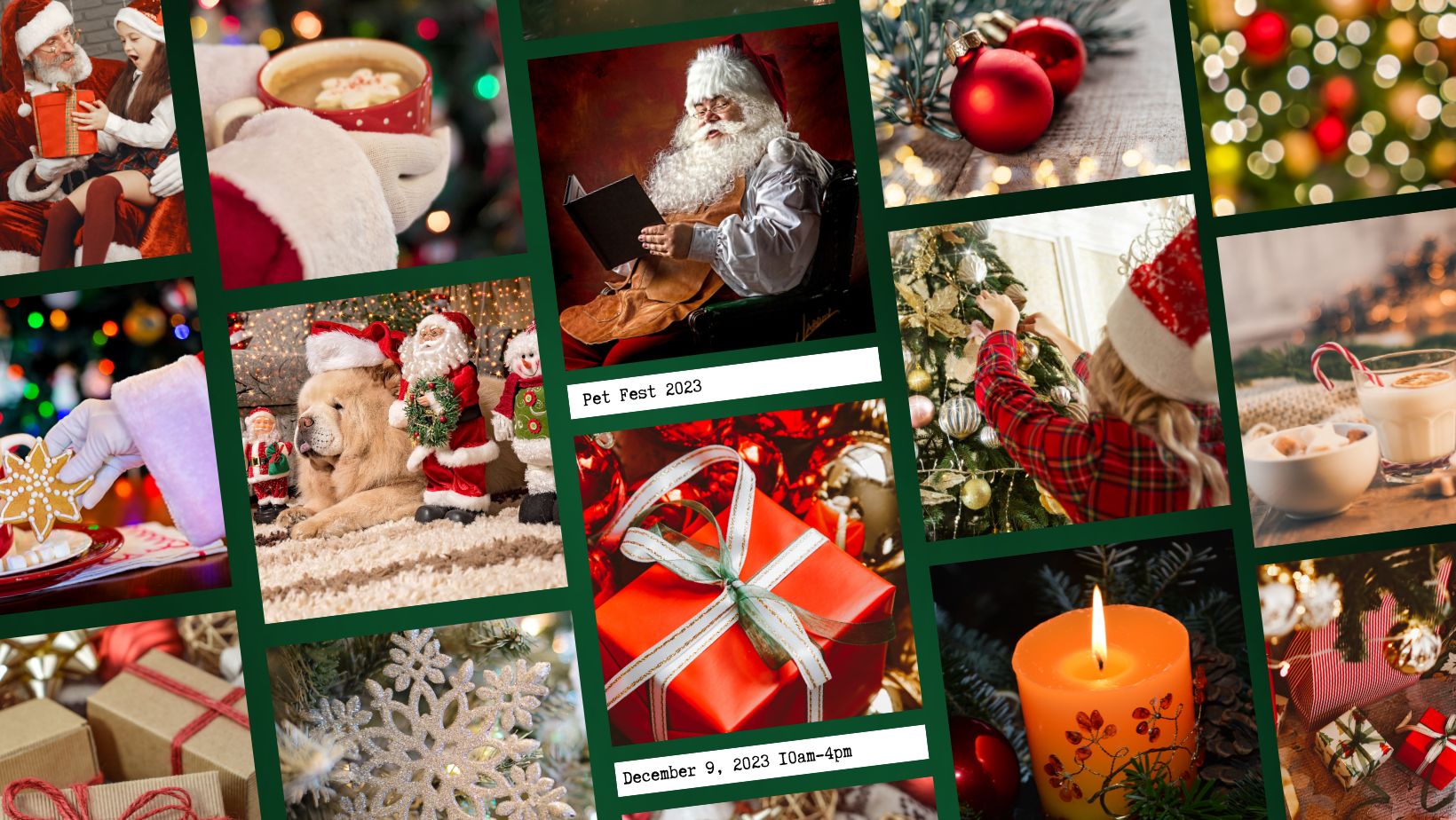 ---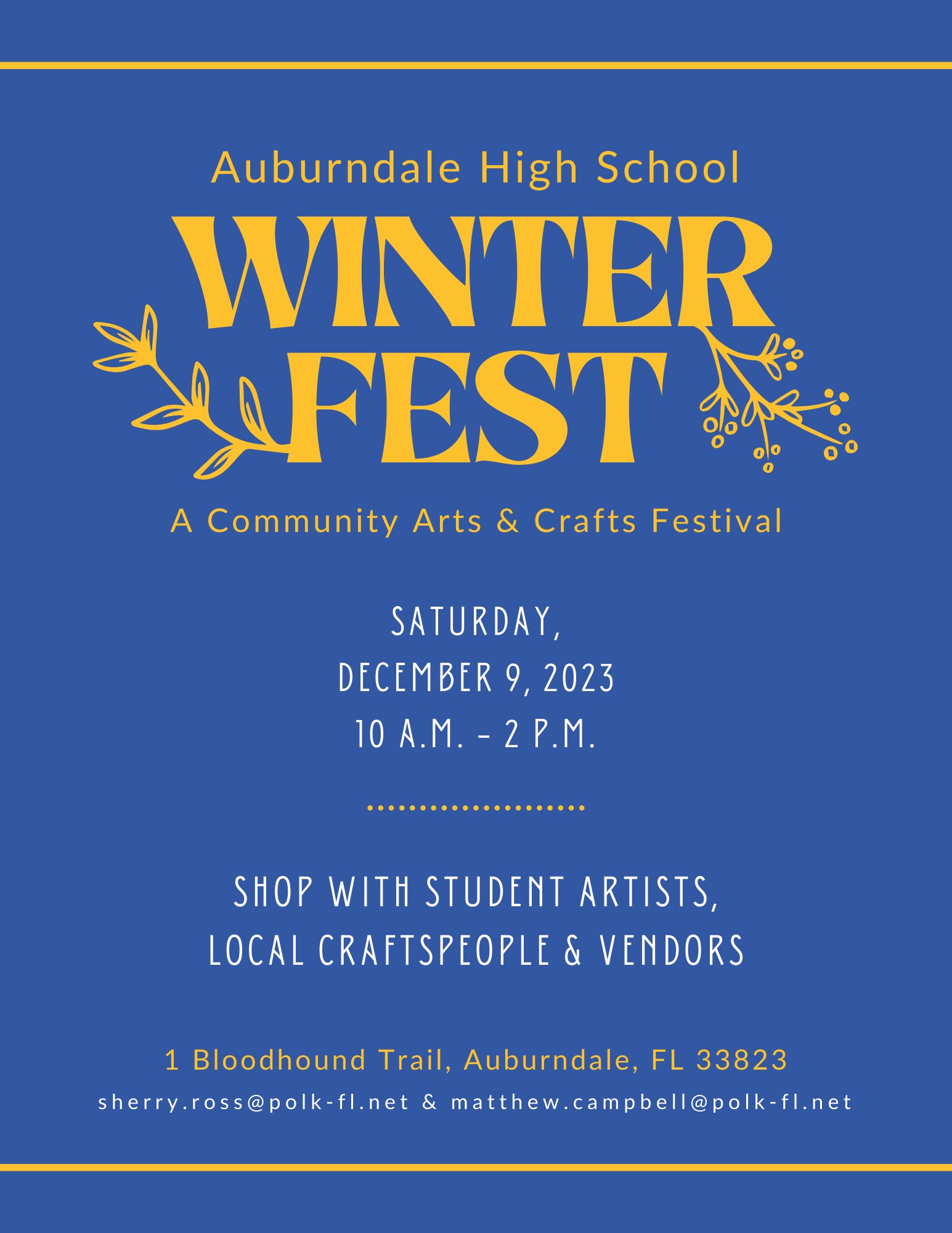 ---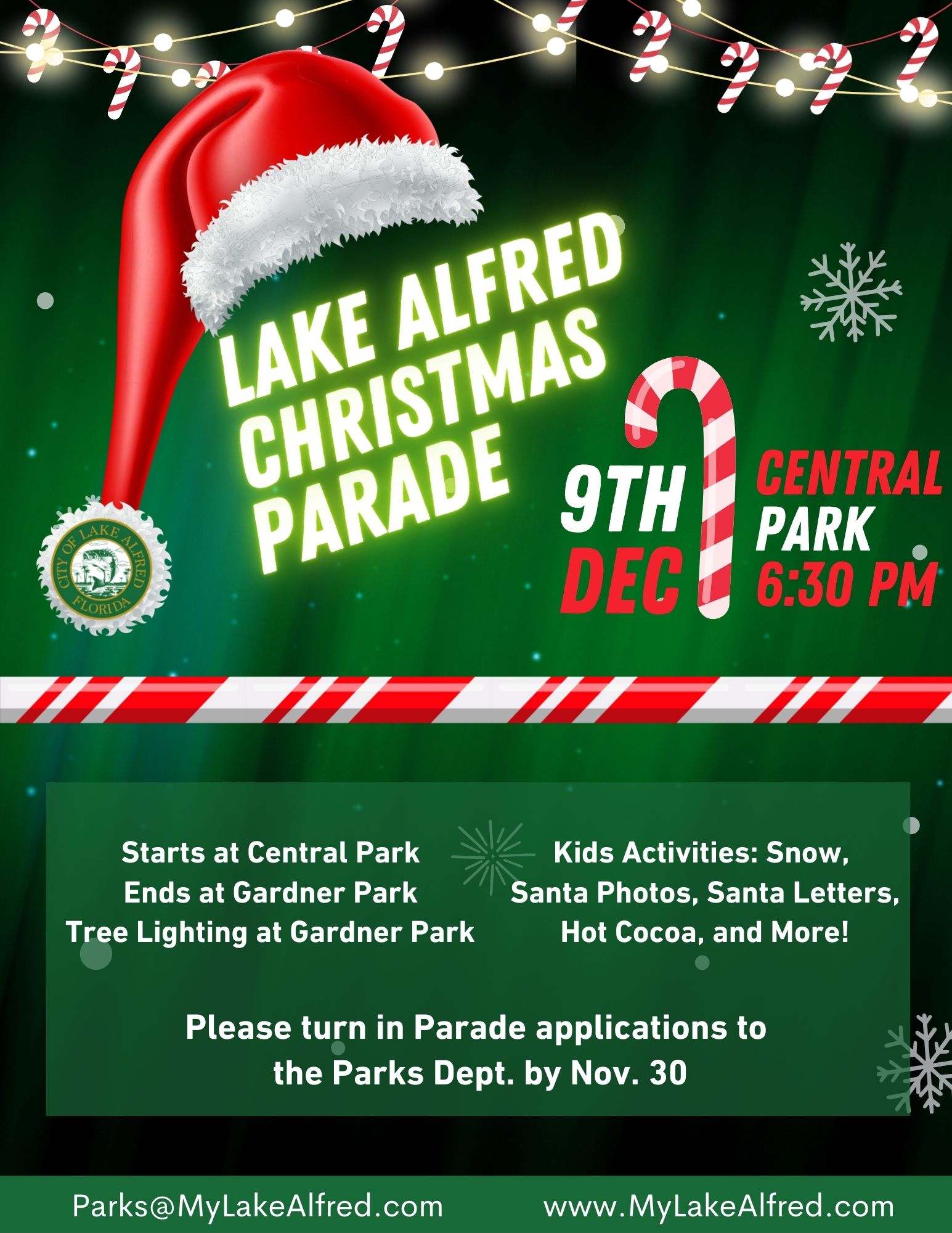 ---
---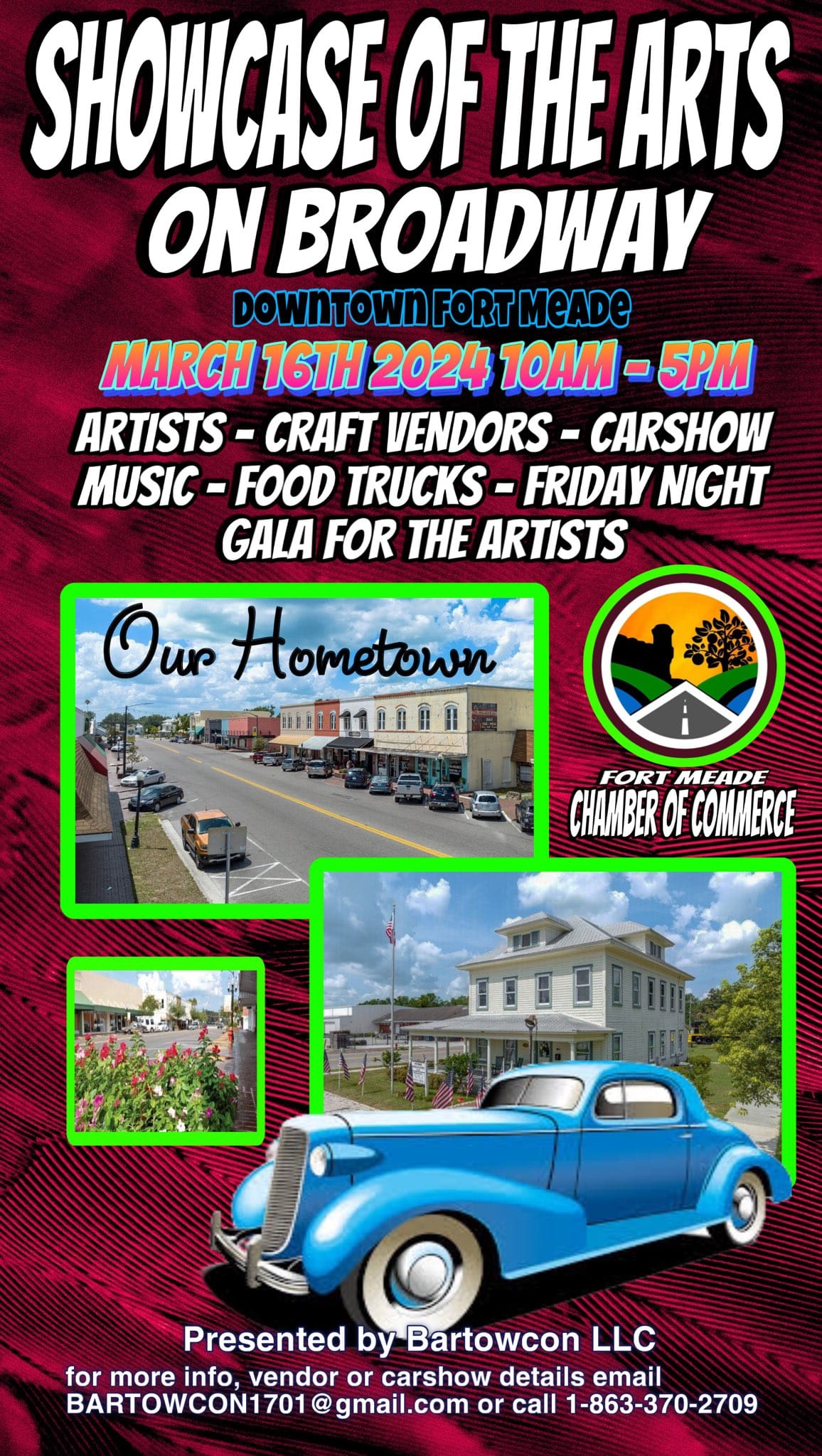 ---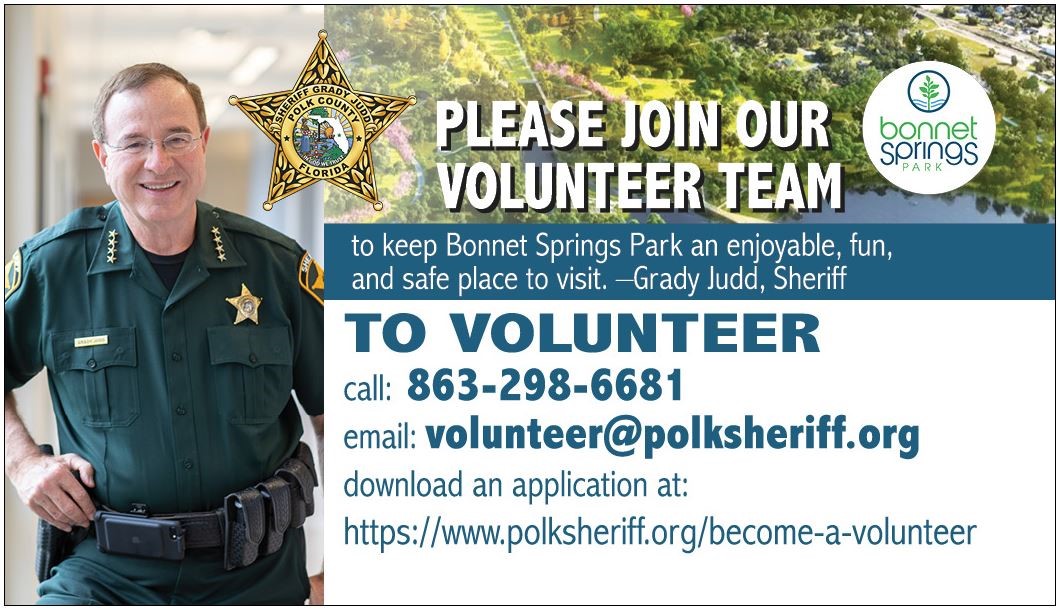 ---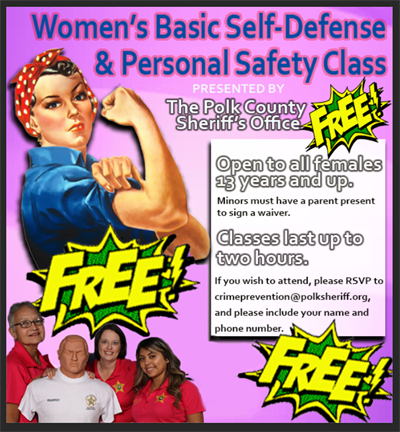 ---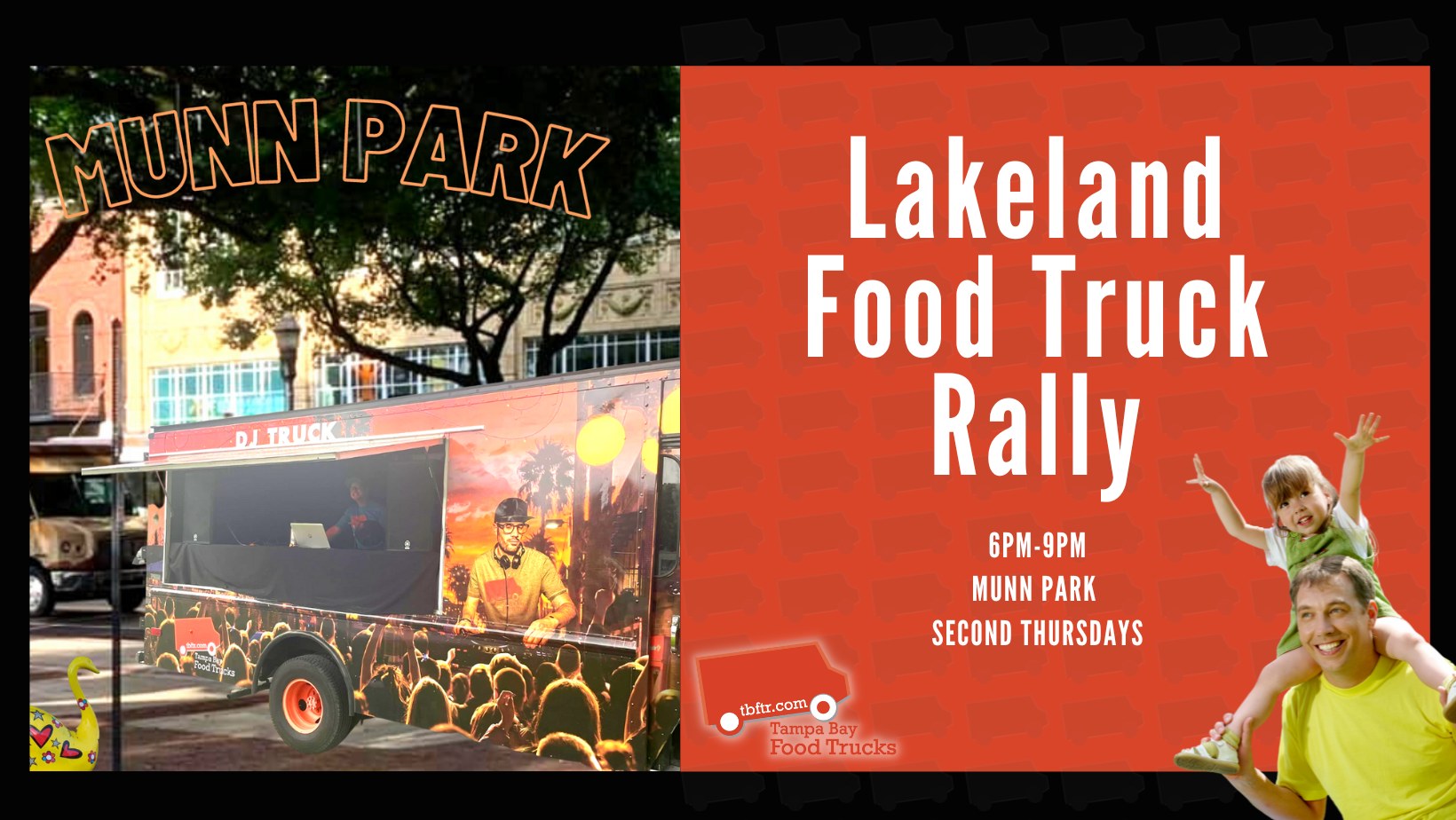 ---

---
City of Bartow Customers Urged to Sign Up for Emergency Notification System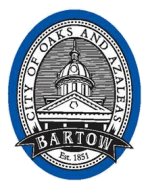 Bartow citizens are urged to sign up for a new notification service from the city to keep citizens informed in emergencies.

The new phone and email service will provide customers with important information in a timely manner. Customers can sign up through the city�s website www.cityofbartow.net or by calling the city�s customers service department at 863-534-0188.

The system will be used for emergency alerts, community alerts and other urgent communication. For example, it is expected to be used to share information on major power outages or significant weather events. The messages will be important information that needs to be communicated quickly and widely for public safety.

Frank Canovaca, the city�s director of information technology, said customers need to opt in to the system by providing their contact information. �If your phone number is not in the database, we will not be able to contact you,� he said.

All individuals and businesses are urged to log on to www.cityofbartow.net and follow the link to the �SmartNotice Community Notification Enrollment� page. Each customer will want to enter their first and last name, street address (physical address, no P.O. boxes), city, state, zip code, primary phone number and any additional phone numbers.

The easy way to sign up is with a text. Just text BartowAlerts as one word to the number 99411. Again, text BartowAlerts as one word to 99411.

�SmartNotice allows geographically based message delivery,� Canovaca said, �which means street addresses are required to ensure notification calls are received by the proper individuals in a given situation. The system works for cell phones, but we need to have an associated street address to provide geographic-relevant messages.�

SmartNotice gives those who want to be included an easy and secure method for inputting information. The data collected will only be used for notification purposes.

Questions about the new emergency notification system should be directed to Bartow Customer Service at 863-534-0188.


---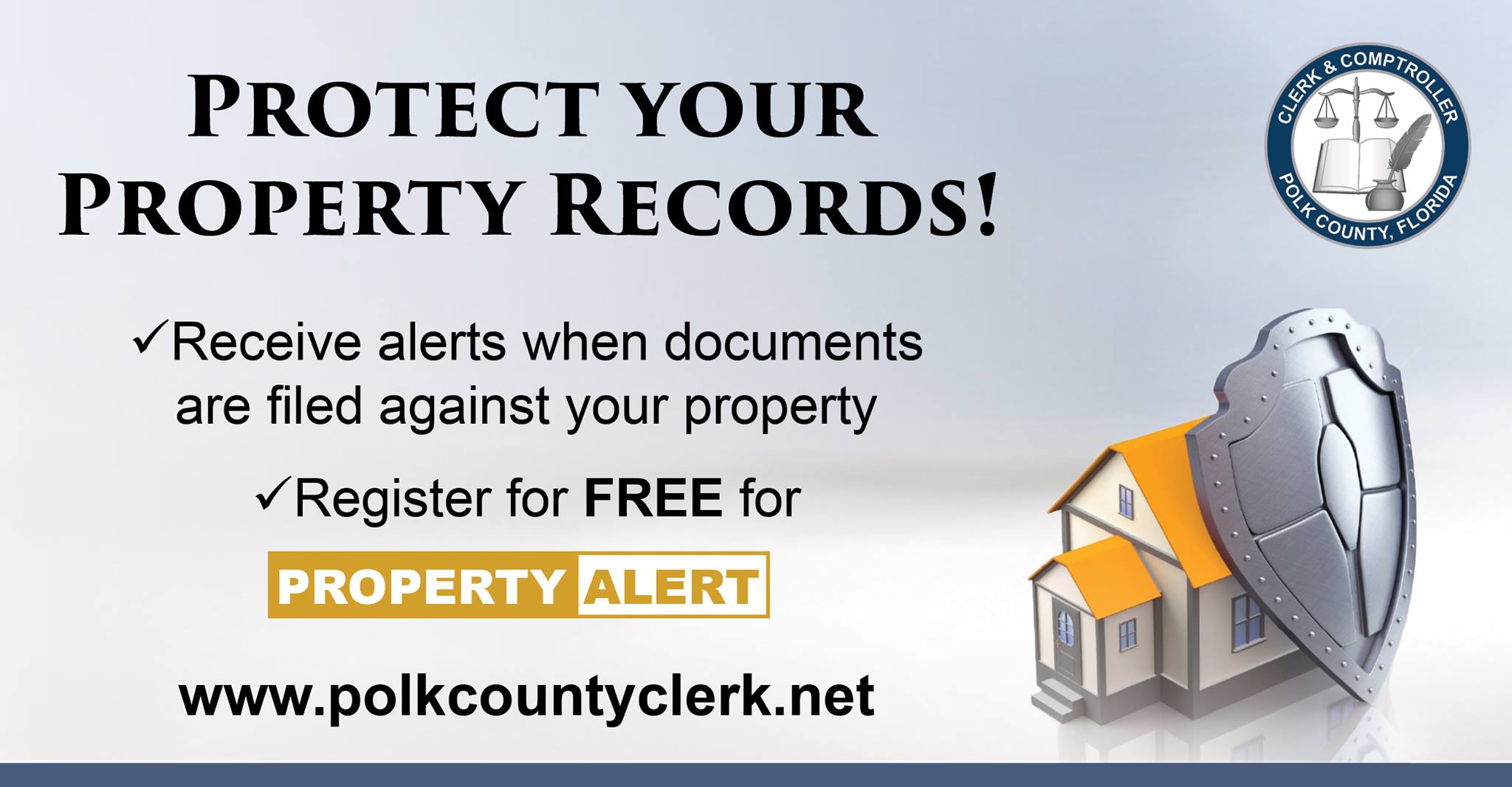 Monitor and protect your personal information by registering for Property Alert.

Once you register for the free service, you�ll receive email alerts when documents are filed in our office using your name and/or property information. Find out more at Polk County Property Alert.


---
Meals on Wheels Volunteers

Meals on Wheels needs drivers to deliver hot meals to seniors throughout Polk County. Kitchen volunteers are also needed to help package the meals.

The Meals on Wheels program delivers hot meals to approximately 315 homebound residents.

Service areas include Winter Haven, Lakeland, Auburndale, Haines City and Davenport. Volunteers may choose to work from one to five days a week. For information call 863-299-1616 or visit www.mealsonwheelspolk.com or facebook.com/mealsonwheelspolk.


---

---
VISTE's Volunteers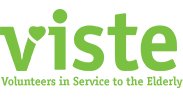 Volunteers in Service to the Elderly is a community-based non-profit organization that was started Lakeland since 1983.

VISTE�s primary goal is to help frail senior citizens continue living independently and safely in their own home. VISTE is a United Way agency.

VISTE, which is a United Way agency, works with schools, churches, civic groups, local corporations and individuals.

To volunteer, attend one of VISTE�s monthly orientations. A volunteer application can be found at http://viste.org/become-a-viste-volunteer.

For more information, call 863-284-0828 or email info@viste.org.


---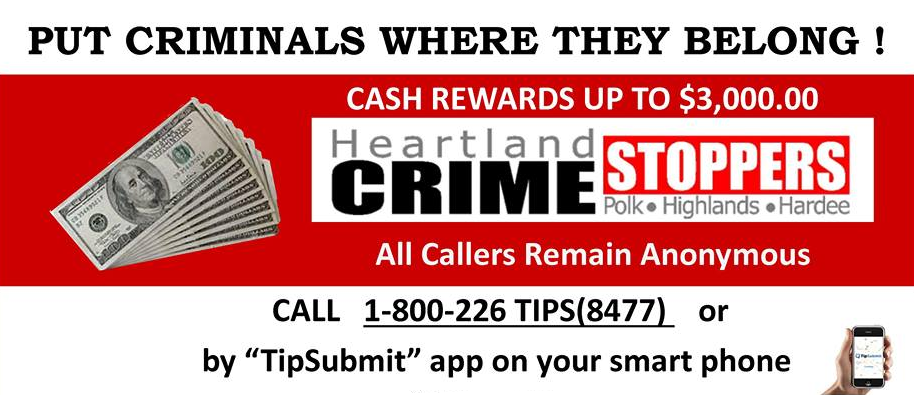 ---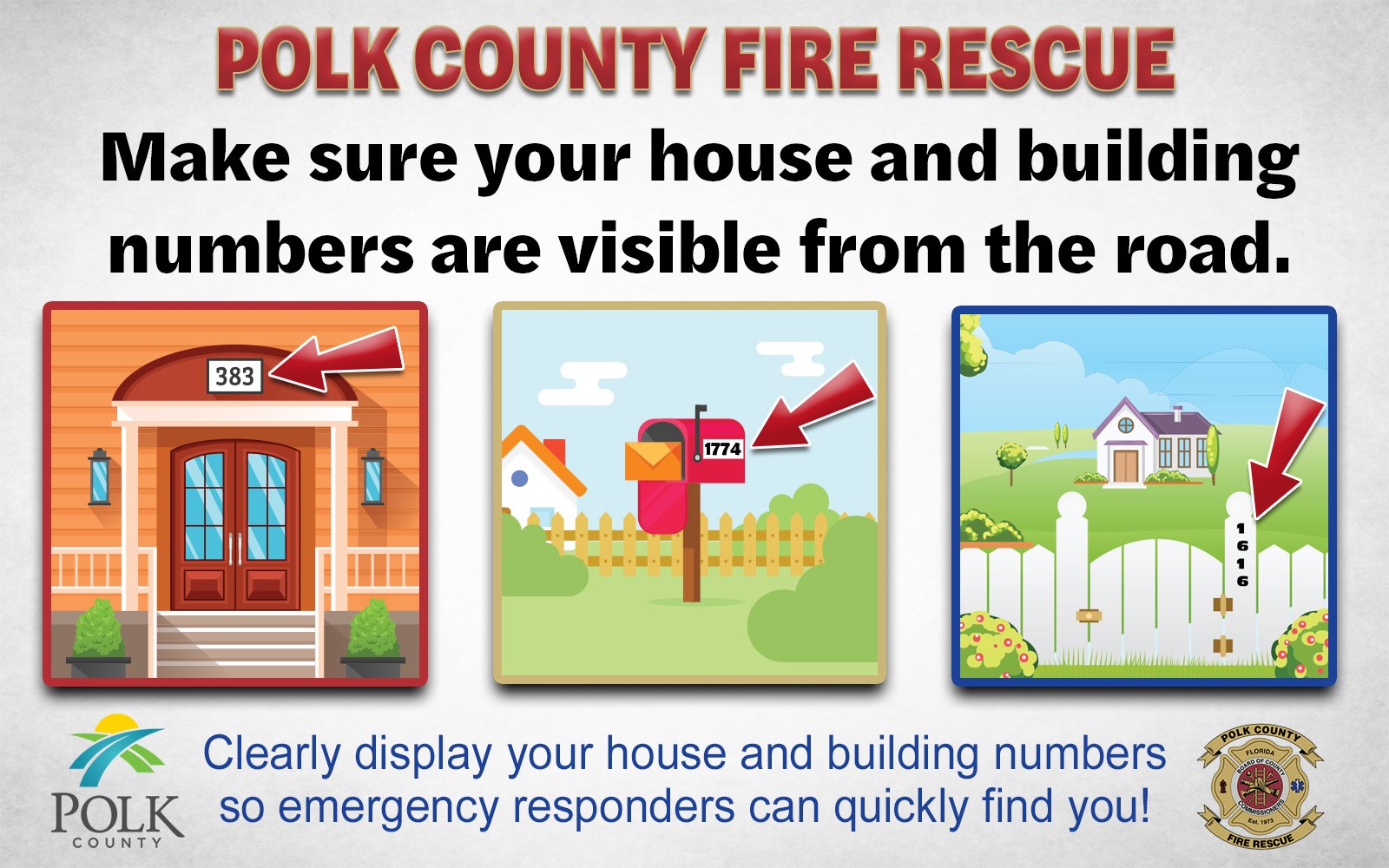 ---
L.E.A.P - Emergency Notification Program for Residents Age 55 and up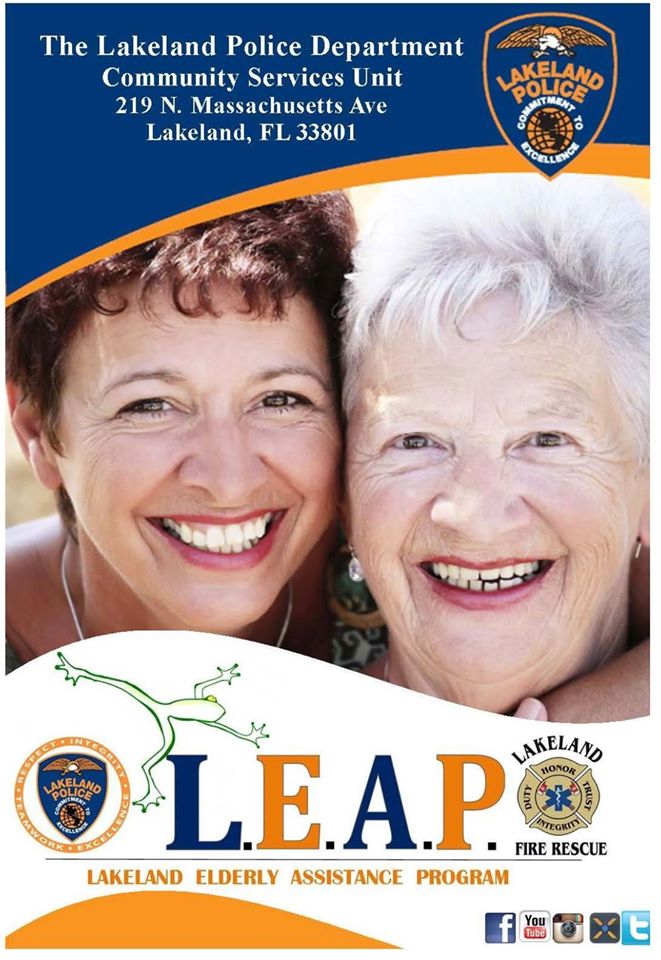 Do you have a loved one, age 55 or older, living independently in Lakeland? Encourage them to sign up for Lakeland�s Elderly Assistance Program (LEAP) to ensure you are notified in case of an emergency that involves first responders. This voluntary program is designed to provide a quick resource to public safety entities so they can easily contact family members in case of an emergency.

How Does the Program Work?

First, complete a registration form. Forms are available online at http://www.lakelandgov.net/lpd/special-svcs/community-services-section/leap-lakeland-elderly-assistance-program or you can call the number below and request a form be mailed to you. Registration will include requests for emergency contact information. A member from the Lakeland Police Department will enter the information into the LEAP database, making the information accessible only to first responders. Once the resident is registered they will receive a small sticker to be placed in a visible location on the front window or door with a unique identification number. The sticker will immediately notify first responders to check the LEAP database for additional information should an emergency situation occur.

If you have additional questions regarding the LEAP program, call 863.834.6912.


---
SPCA of Lakeland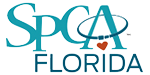 Each month SPCA Florida provides over 200 pets in the community with supplemental pet food and supplies through its Ani-meals program. Due to increasing community need, SPCA Florida is asking the community for donations of cat food and litter. Donations can be dropped off at 5850 Brannen Road South in Lakeland, Monday through Friday 8 a.m. to 7 p.m. or Saturday 11 a.m. to 5 p.m. Visit spcaflorida.org or call (863) 646-SPCA for more information.

The SPCA, Inc. in Lakeland is in desperate need of cat litter. Any type of cat litter is welcome. Donations can be dropped off from 11am to 5pm, Monday through Saturday. For more information, call the SPCA at 863-646-7722.


---
New Hazardous Waste Collection Program Available for Small Businesses

Polk County businesses that produce less than 220 pounds of hazardous waste per month can properly dispose/recycle it the third Wednesday of each month by appointment-only at the North Central Landfill�s Household Hazardous Waste Facility. The first collection day will take place February 16.

Quotes will be based on the quantity and types of waste materials to be disposed/recycled. Participants must complete a registration form and inventory sheet and may need an onsite inspection prior to participating. Waste materials being collected include: paint, solvents, waste ink, fluorescent lamps, used oil, antifreeze and other hazardous waste.

For more information, paperwork and appointment schduling, visit www.polk-county.net or Contact Andrea at (863) 284-4319 ext.203, andreastermer@polk-county.net.

The North Central Landfill is located at 5 Environmental Loop South in Winter Haven.


---
Viewing of Adoptable Pets
The Polk County Sheriff's Office, in an effort to help adopt out as many eligible animals as possible, has added a new feature to their website www.polksheriff.org. The link, located at the bottom of the home page, is titled "Animal Services Section".

The "Pet Harbor" is a brand-new feature offering viewers a searchable database of adoptable pets, in and out of Polk County. Customers can select whether they are looking for a dog or a cat, an age range, a gender and even a size. Photos of the animals are available at the click of a button, and are updated on a routine and timely basis.

The section also has a wealth of information such as laws, rabies, spaying/neutering and is very user-friendly.


---
American Red Cross
The Polk County Chapter of the American Red Cross is offering Community Disaster Education presentations to the community, free of charge. The Community Disaster Education program teaches people how to prepare themselves, their families and their property for disasters, such as hurricanes or tornadoes.

For more information about the program, or to schedule a presentation, call the Polk County Chapter at 863-294-5941.


---
Girl Scouts

Adult volunteers can have just as much fun as the Girl Scouts they serve. Adults can volunteer as troop leaders and advisors so that they work with the same girls all year. Volunteer opportunitites also exist for guest speakers, teachers for specific skills and projects, advisory committee members, and a wide range of other volunteer services to girls and Girl Scouting.

To find out more about becoming a Girl Scout volunteer, contact the Lakeland office at 863.688.7648.


---